Discover more from 901 Wrestling
Your newsletter for your wrestling show.
🤼 Countdown to this Saturday morning
In addition to witnessing Montana vs. Havoc in the main event, 901 Wrestling fans in attendance at Black Lodge for Saturday Morning Live will be treated to the debut of new talent in the territory as well as the return of some familiar faces.
This weekend's card for Saturday Morning Live features five 901 Wrestling returns and debuts including:
💫 "The Star of the Show" is back in the 901 to accept Big Swole's BIG Open Challenge.
💪🏾 The longest reigning 901 Wrestling champion in history will say hello to the fans at Black Lodge for the first time since dropping the gold back in 2022.
🕵️ Billy Robertson is bringing in a team that has never wrestled at Black Lodge before to challenge The Storm for the tag titles.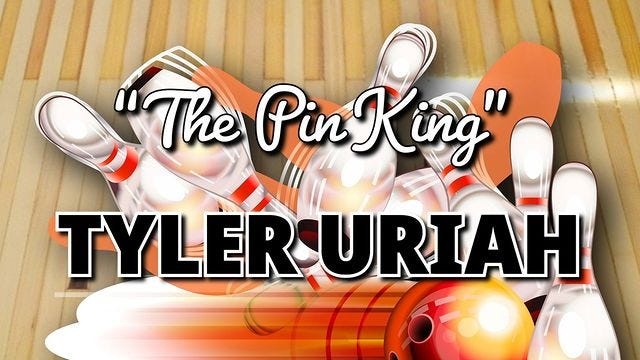 🎳 Will "The Pin King" have a striking debut in Memphis?
💻 Coming to the territory with an impressive resume that includes matches in AEW and NXT, "Only Cams" Cam Stewart will have his first outing in 901 Wrestling this Saturday morning at Black Lodge.
---
ALSO ON THE CARD
🎸 "Nashville Sensation" Gio Savage's unexpected hit has his former partner "Sensational" Bobby Ford fired up and looking for payback this Saturday morning at Black Lodge:
---
YOUR WRESTLING SHOW'S MAIN EVENT
The time has come for "The Bluff City Boss" Don Montana to get his shot at 901 Wrestling championship as a new generation of fans get to experience LIVE professional wrestling in person on a Saturday morning in Memphis!
🤼‍♂️ Saturday, April 15
🔔 11:30am
🚪 11:00am
📍 405 N Cleveland St Memphis, TN 38104
🆔 Fans under 21 must be accompanied by a parent or guardian
🎟️ Tickets available at the door and online at 901Wrestling.com
---
WATCH THE COUNTDOWN SHOW
Tune in now to the 901 Wrestling Countdown Show or arrive early on Saturday to watch Kevin Cerrito and Tommy Jax preview the action on the big screen leading up to bell time at 11:30am: